YUHU
Personal Research Project | IED Barcelona 2014
Masters in Design Management 
ABSTRACT

Within our user-centric reality we have an abundance of commercial experiences at our fateful disposal. Finding something relevant to us nowadays is more challenging than finding a needle in a haystack. We are in a real-time, on-demand, see-thru Age of Now. We thrive in an eco-system built on conversation, connectivity, and above all, on community. 
Extensive research helped us recognize the weight that user-emotion has on our understanding of user needs. This crossover will ultimately lead to more significant and more satisfying experiences.
The challenge here however, lies in the deciphering of these emotions, which differ from one person to another.
Despite the efforts put into connecting with the consumer on an emotional level and creating personalized services, we as users, still feel misunderstood.
In an attempt to answer to this challenge, we experimented with the work of Swiss psychologist, Carl Gustav Jung on Archetypes where he explains how inside all human beings are innate and universal patterns of behavior.
Our study concludes that, instead of authenticity and meaning, the people living in Barcelona are being fed commercial and touristic experiences that do not align with their individual nature.
The focus of this project is to go beyond the personal user's typical preferences by zooming in on momentary emotions. These personal moments will inspire richer and more genuine experiences focused on the present.
We aim to develop a platform that will serve as a personal guide on your authentic city life adventure.
A service that maps your emotions into experiences.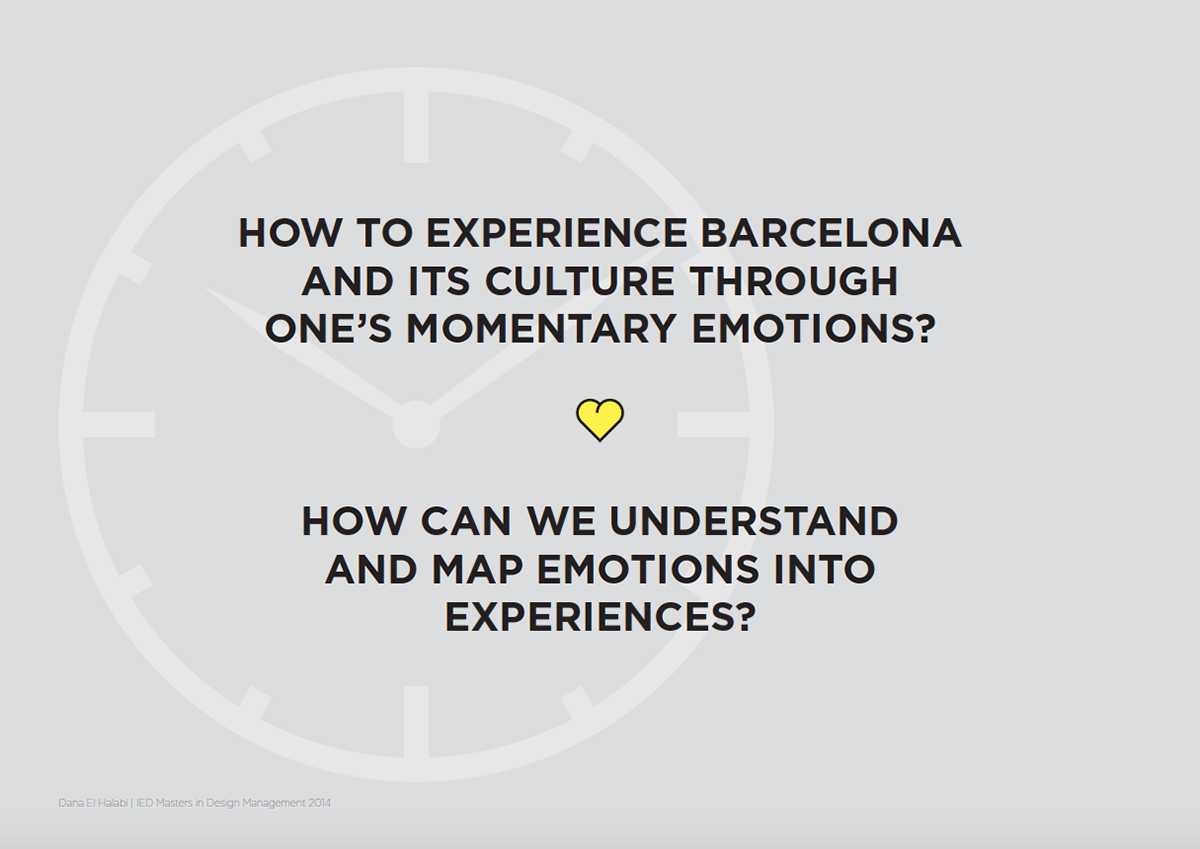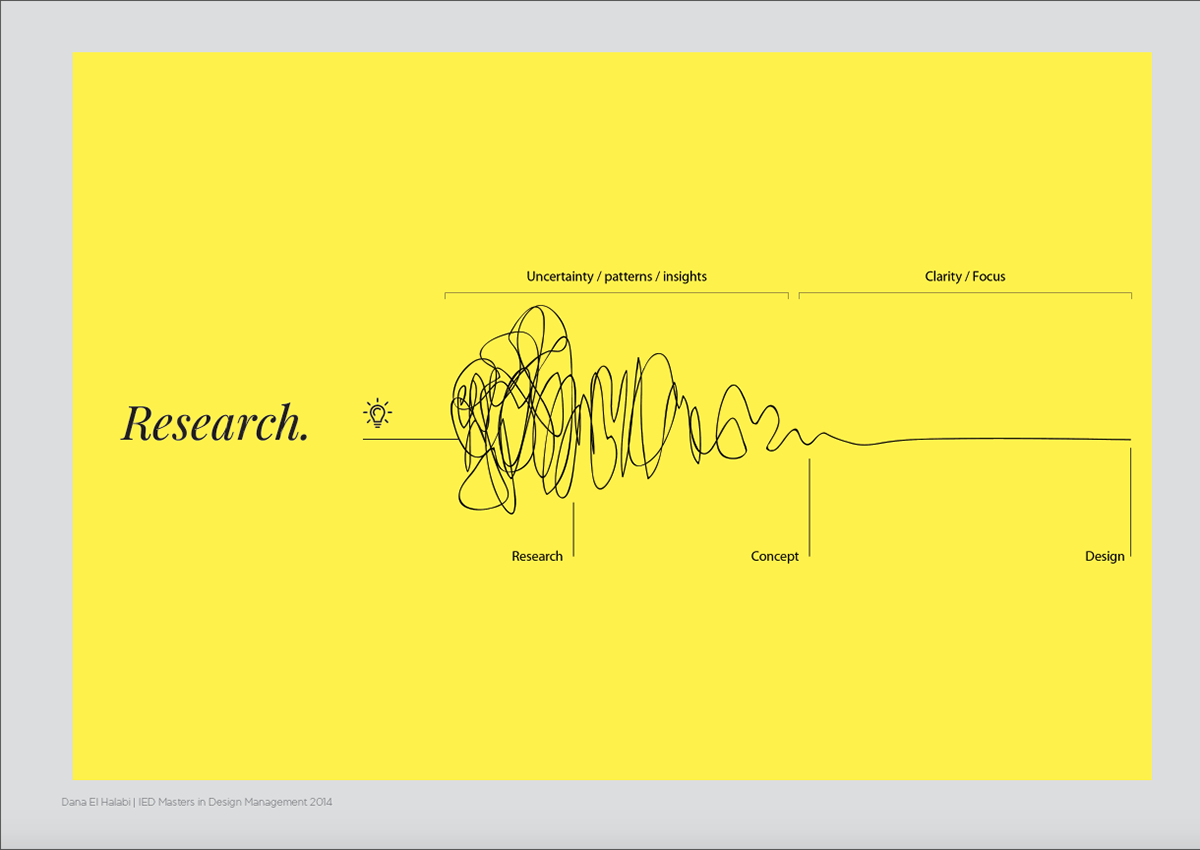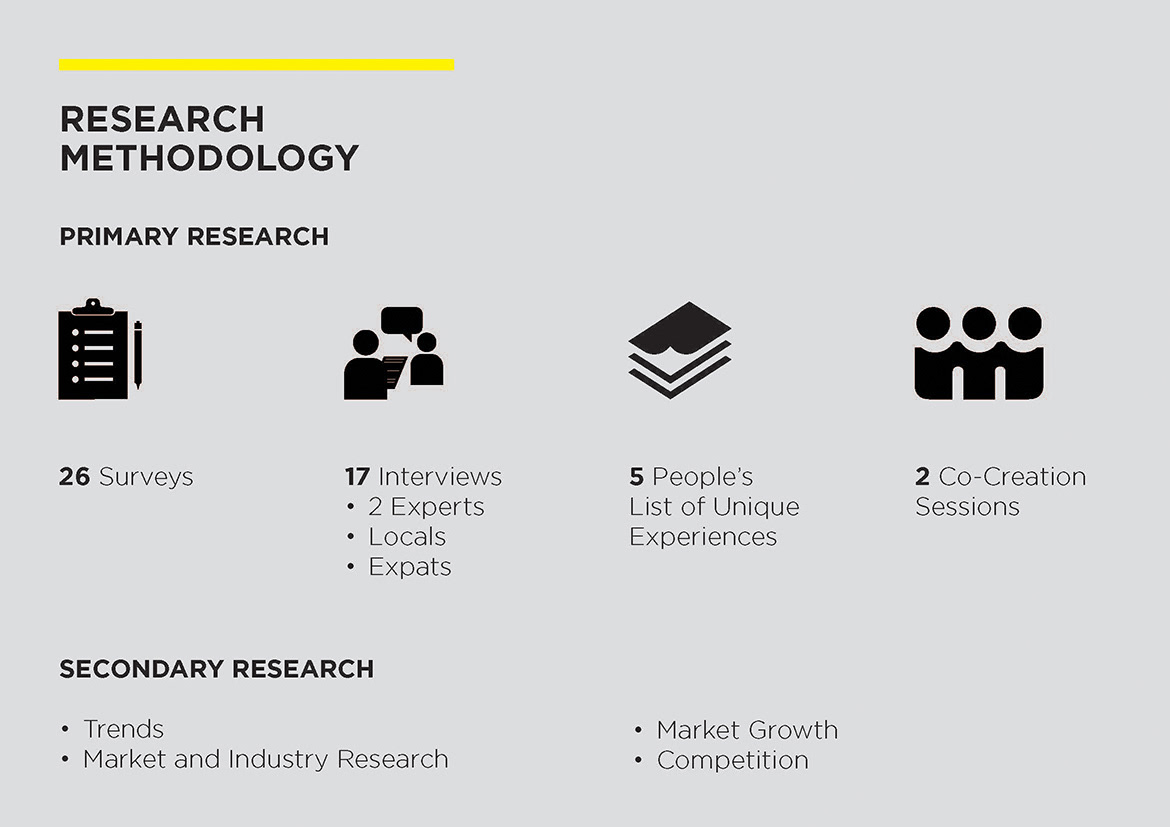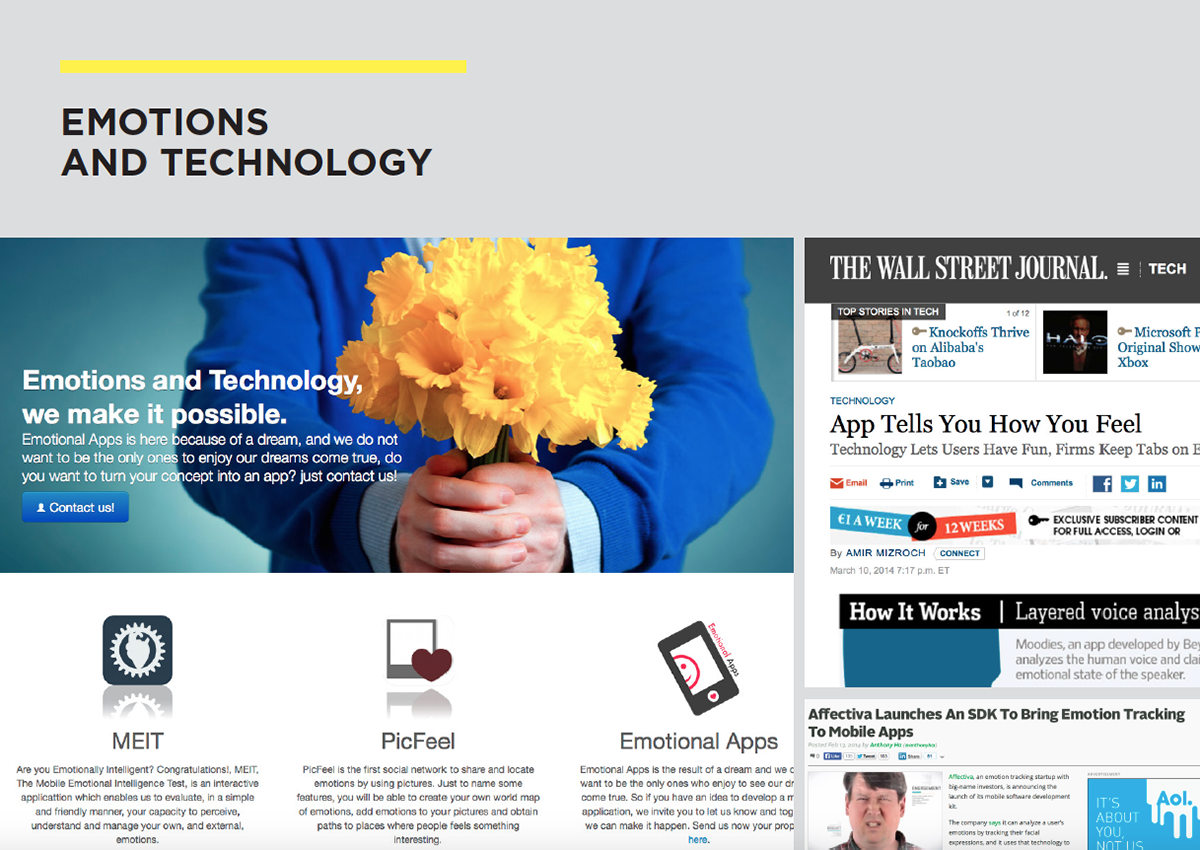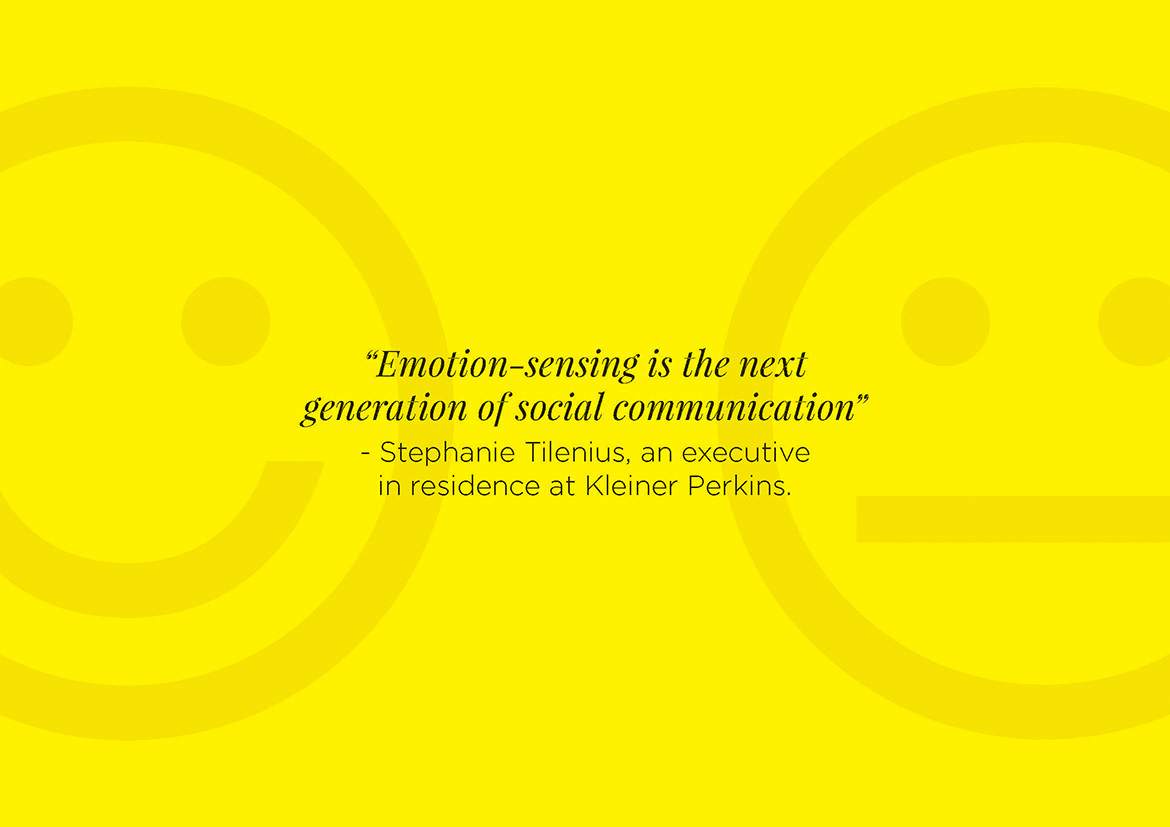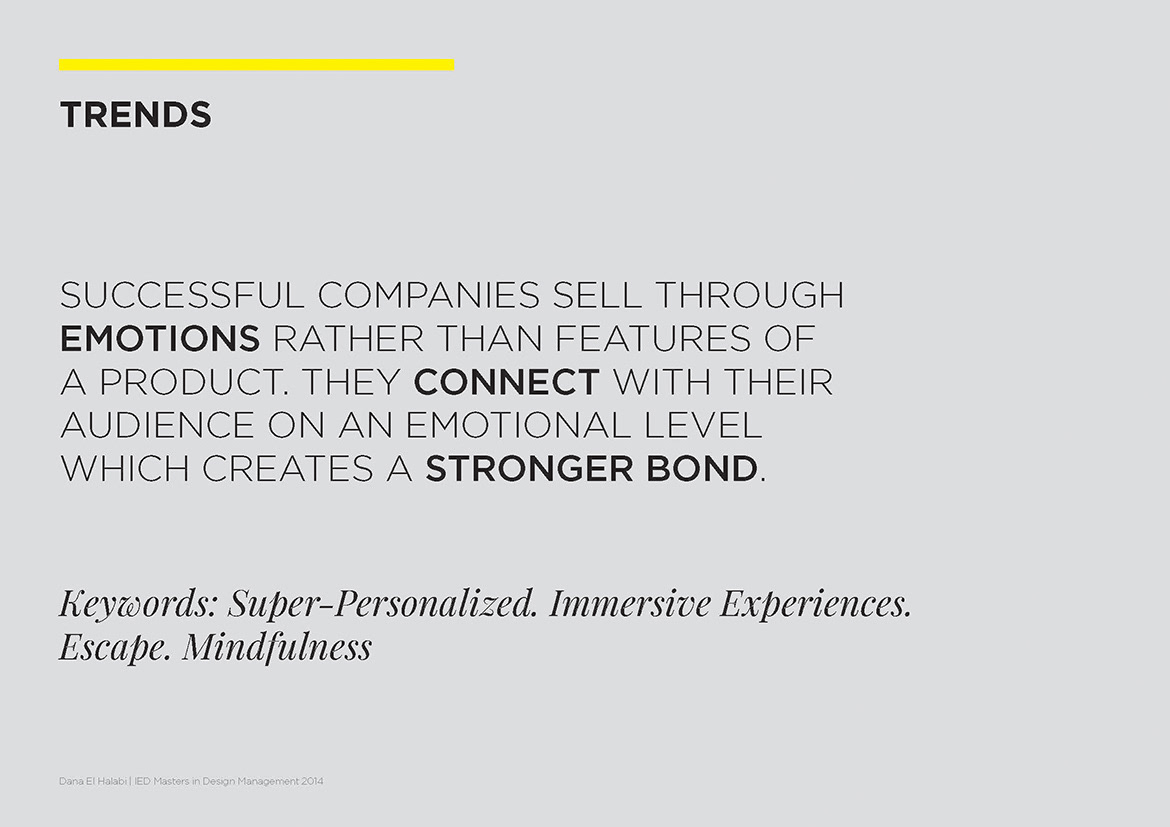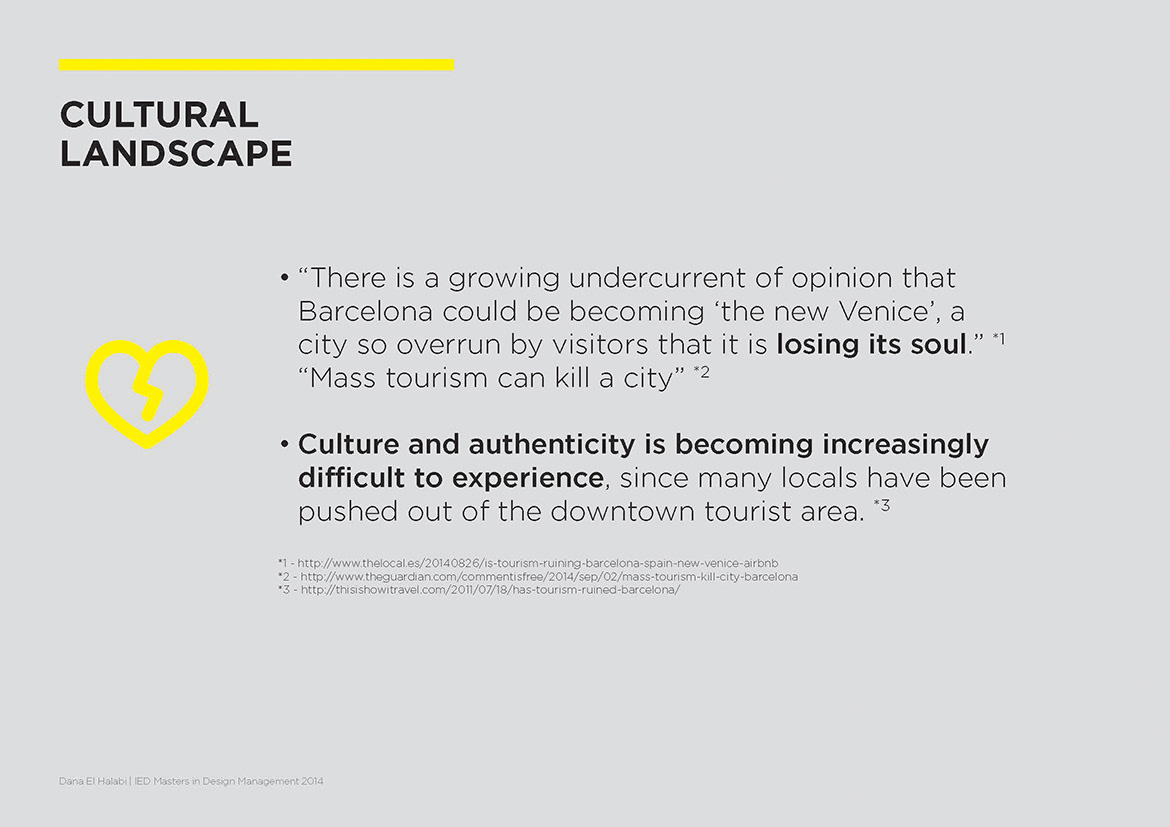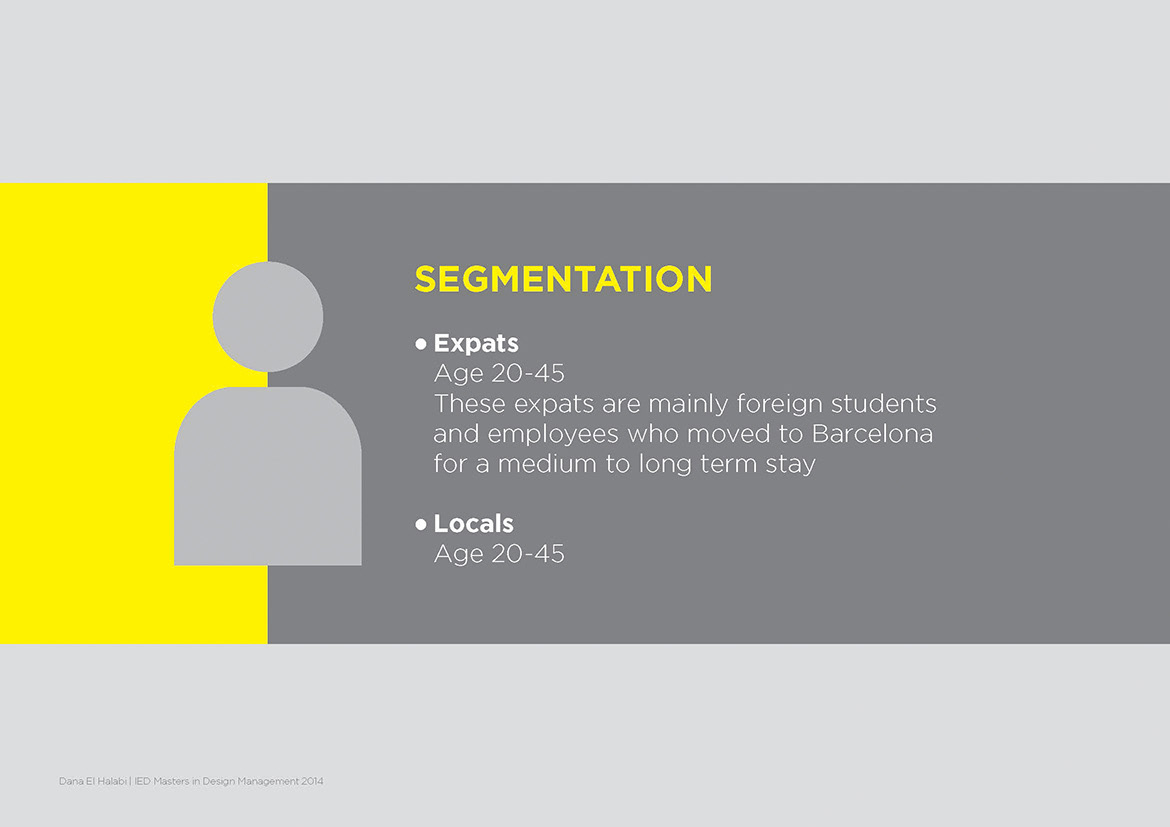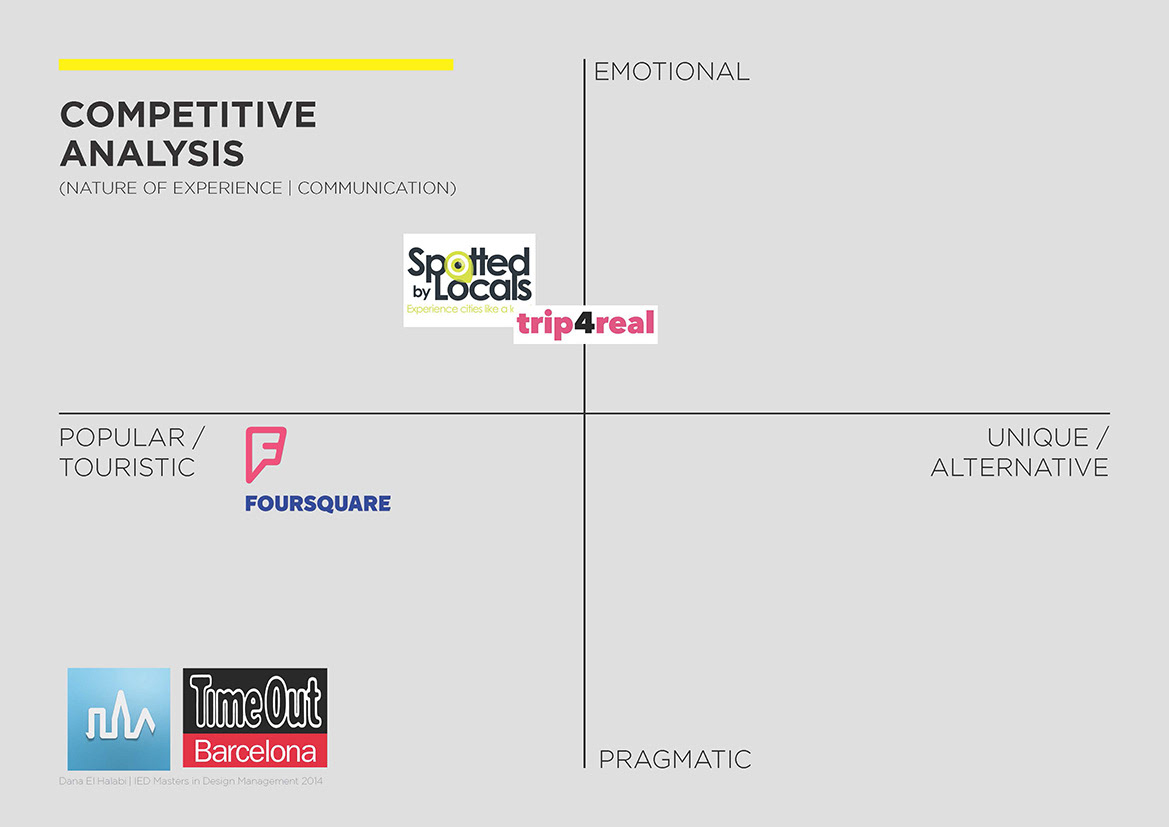 YUHU
is a mobile application that matches your momentary emotions on the go with interesting things happening around Barcelona. An experience could be as simple and intriguing as watching
a graffiti artist painting a mural, or music students rehearsing somewhere at the park, and a theatre improvisation session at a club.
The experiences are activities which are not common to find Online or in magazines. They are usually not advertised for; and if they are, it would usually happen through word of mouth.
Part of the mobile app is turned into a sharing platform of unique experiences, where users can follow each other, and discuss. It engages its users and invites them to constantly upload and share events that interest them. 

DESIGN
PRINCIPLES
Building on all the insights we have found, the service needs to respond the following design principles:
•    Fast in opposition to higher complexity. Introducing a system of filtering information to get less options which are more specific.
•    Unique experiences in opposition to commercial
•    Local experiences in opposition to touristic
•    Dynamic guide info in opposition to directory guide 
•    Constantly updated in opposition to "static"
•    Momentary emotions in opposition to usual preferences     
BENEFITS
Functional: Accessible. Fast. Easy. On the go!
Emotional: "I am fun, free and spontaneous!" → Escape and enjoyment
Social: I am part of the community and I am contributing to its growth. I am also in the know of the happenings around the city.
The brand experience is delivered through experts which have specific personalities and translate specific moods. The user molds his experience depending on the expert he related to at the moment of use. 
The service doesn't identify itself as a sole operator, but part of an ecosystem. We think less about selling to people, more about enlisting them.
The service translates trust and confidence through its tone of voice. We focus on the user & his needs and we tailor our services accordingly. 
We provide a transparent platform, where users can give feedback and share their opinions about the service. 
We offer instantaneous suggestions with proximity for instant feedback.
It is personalized to you in a fun & light way. It is easy and accessible at all times.
The brand believes in community growth & poking fun to draw attention to the joys of everyday life.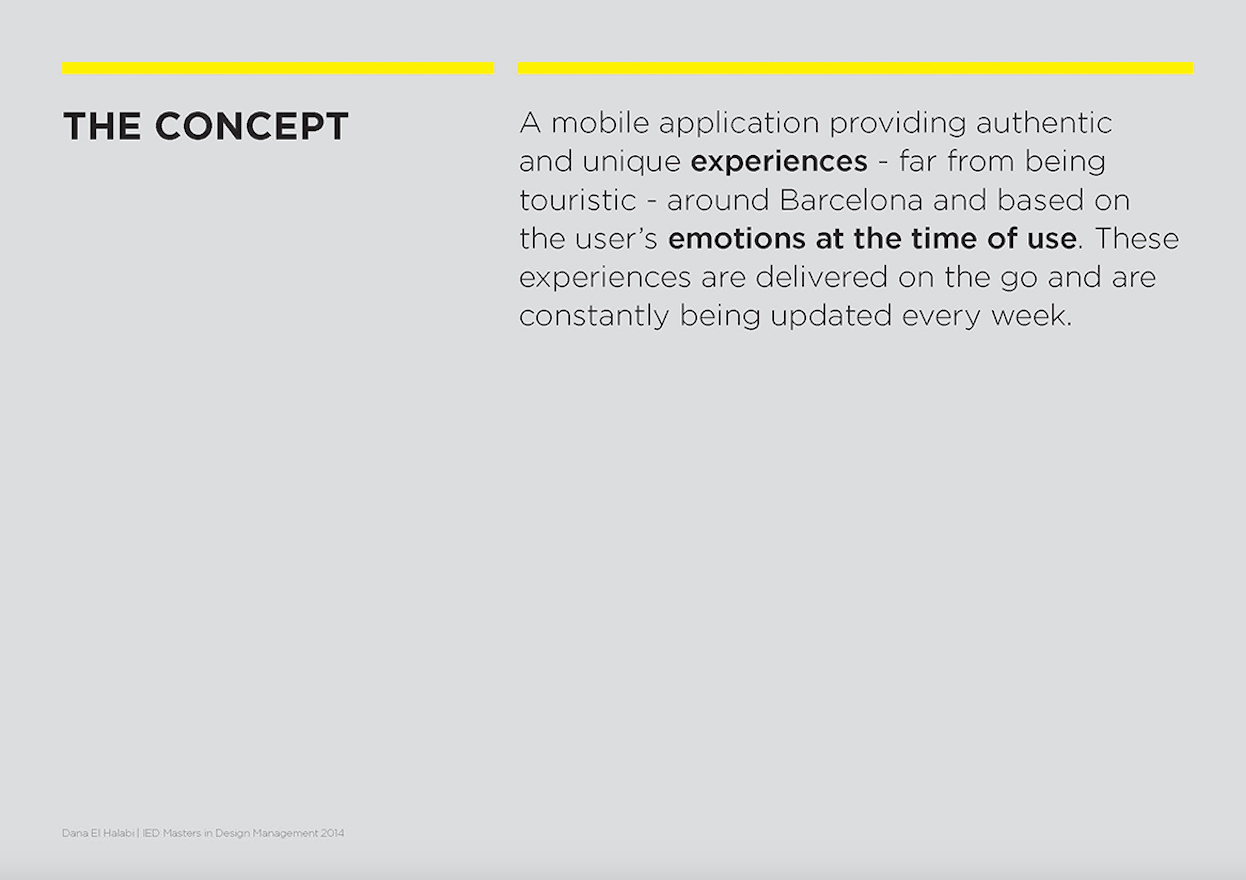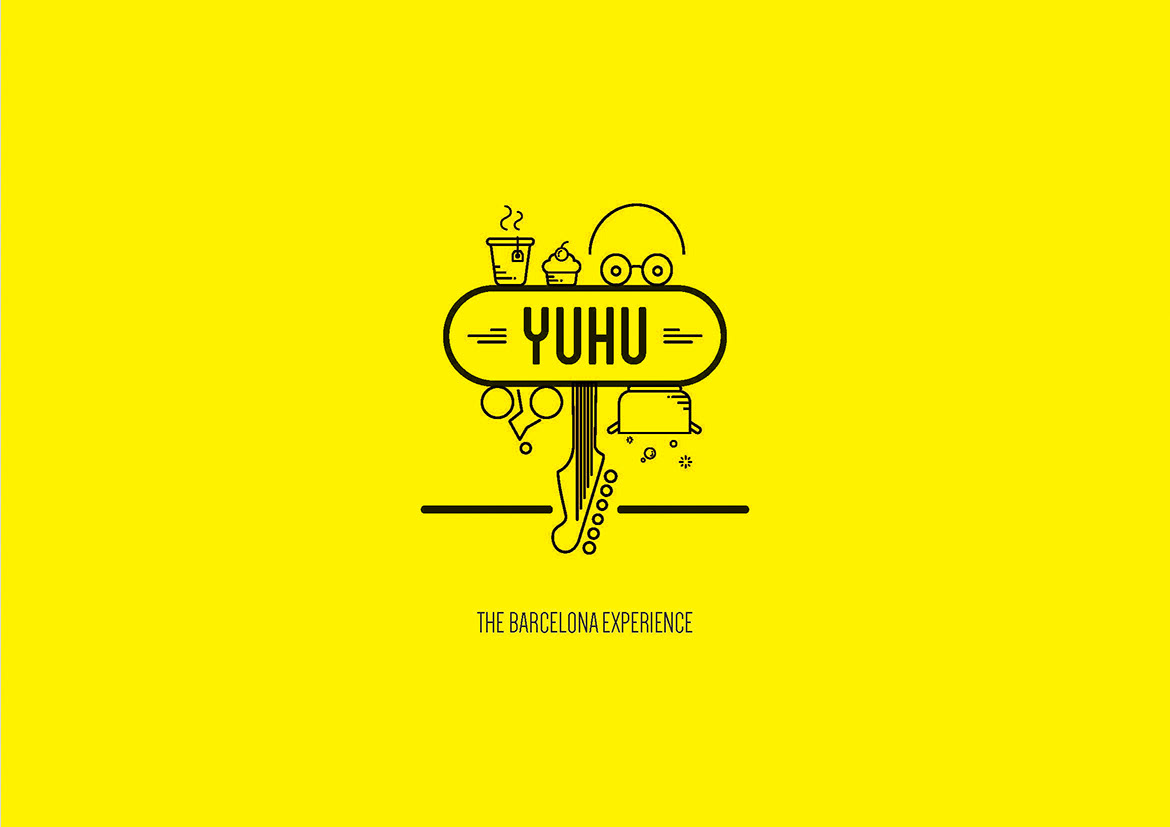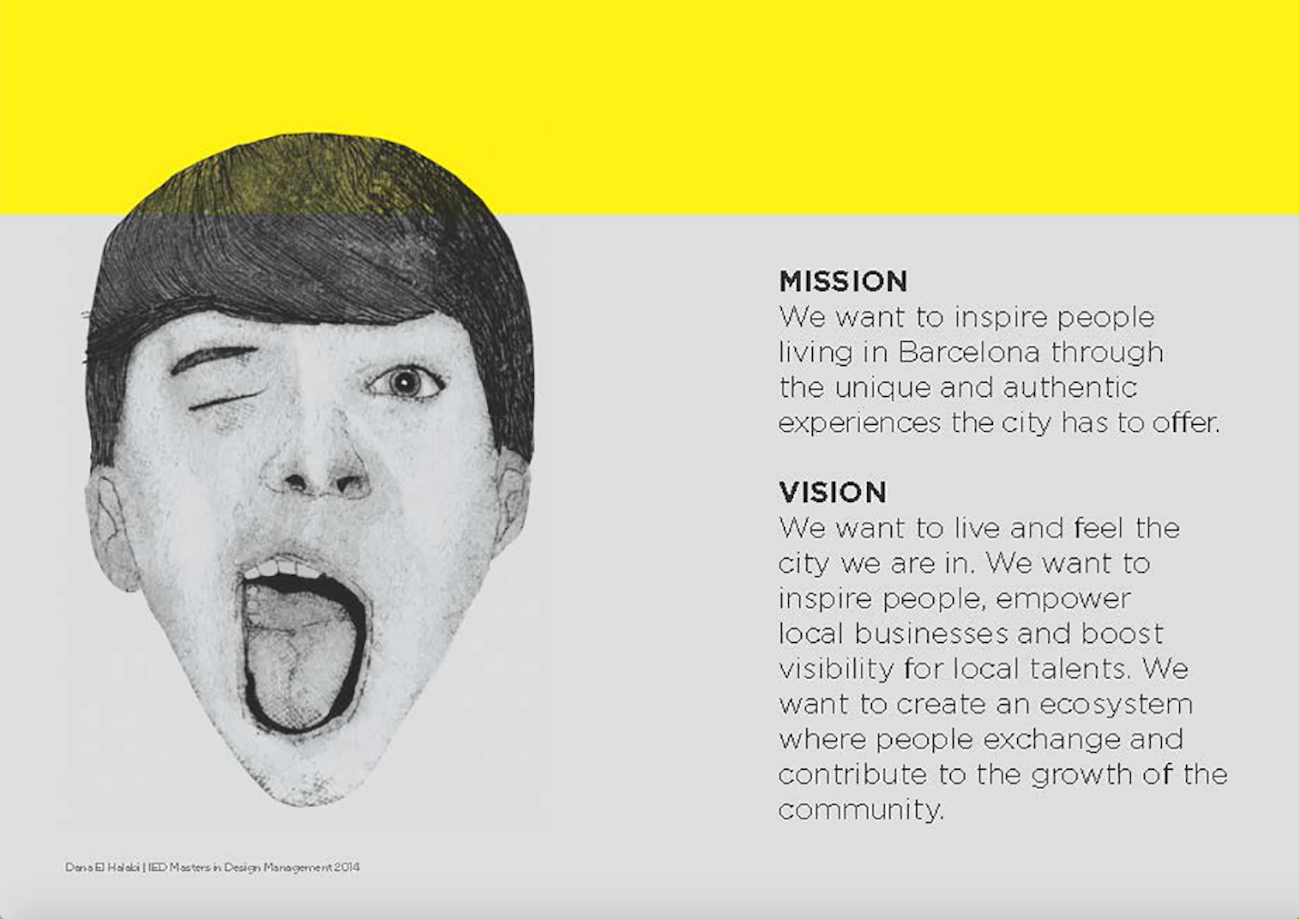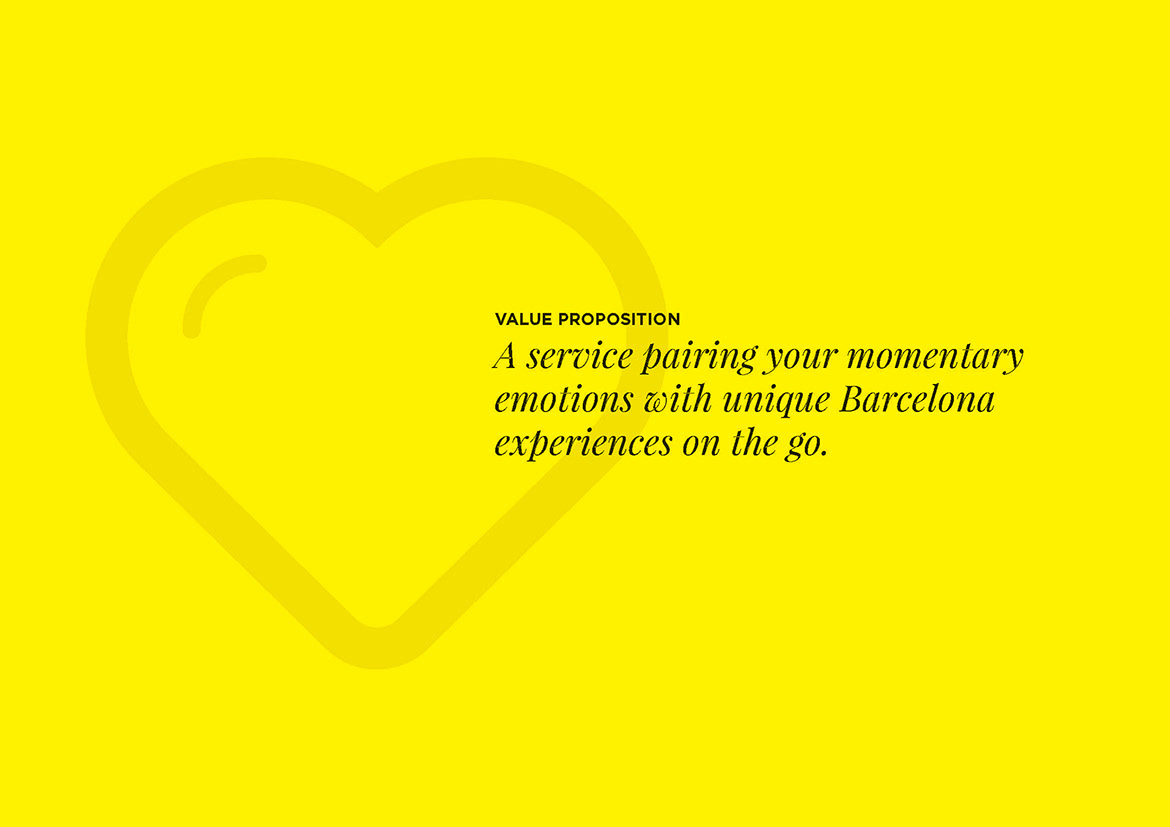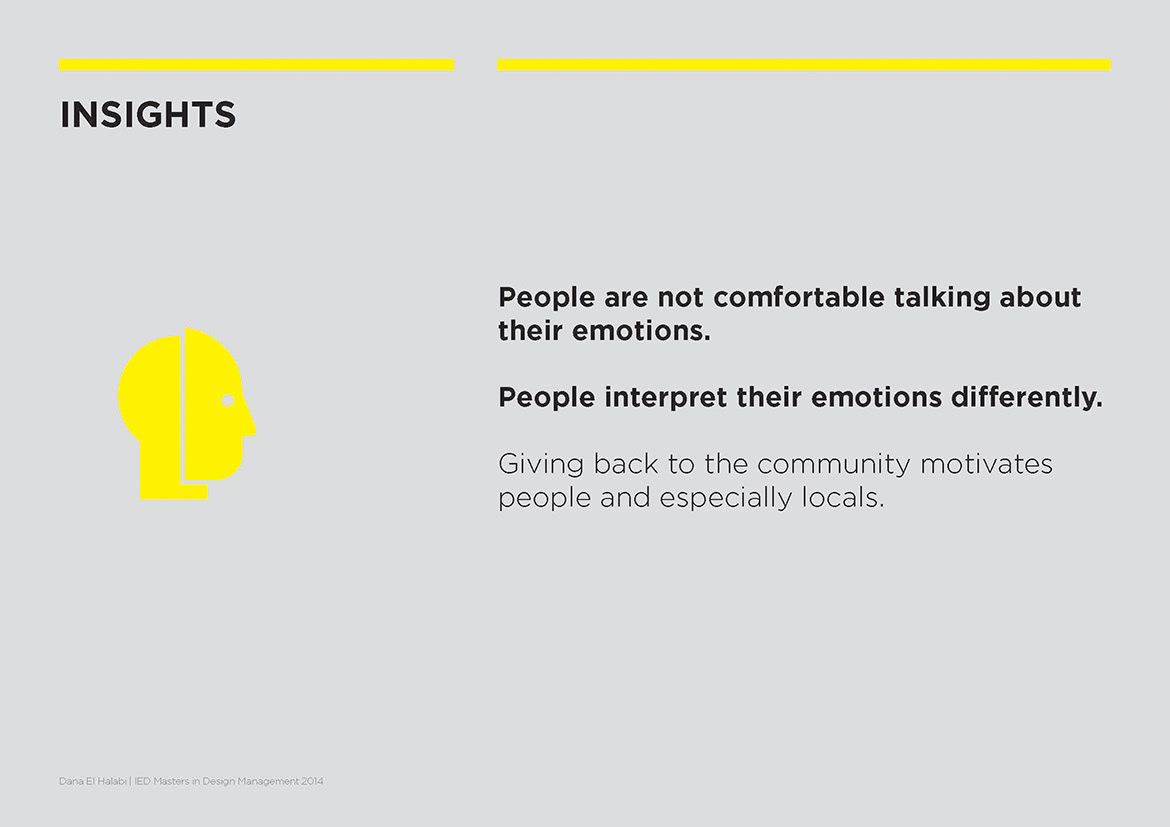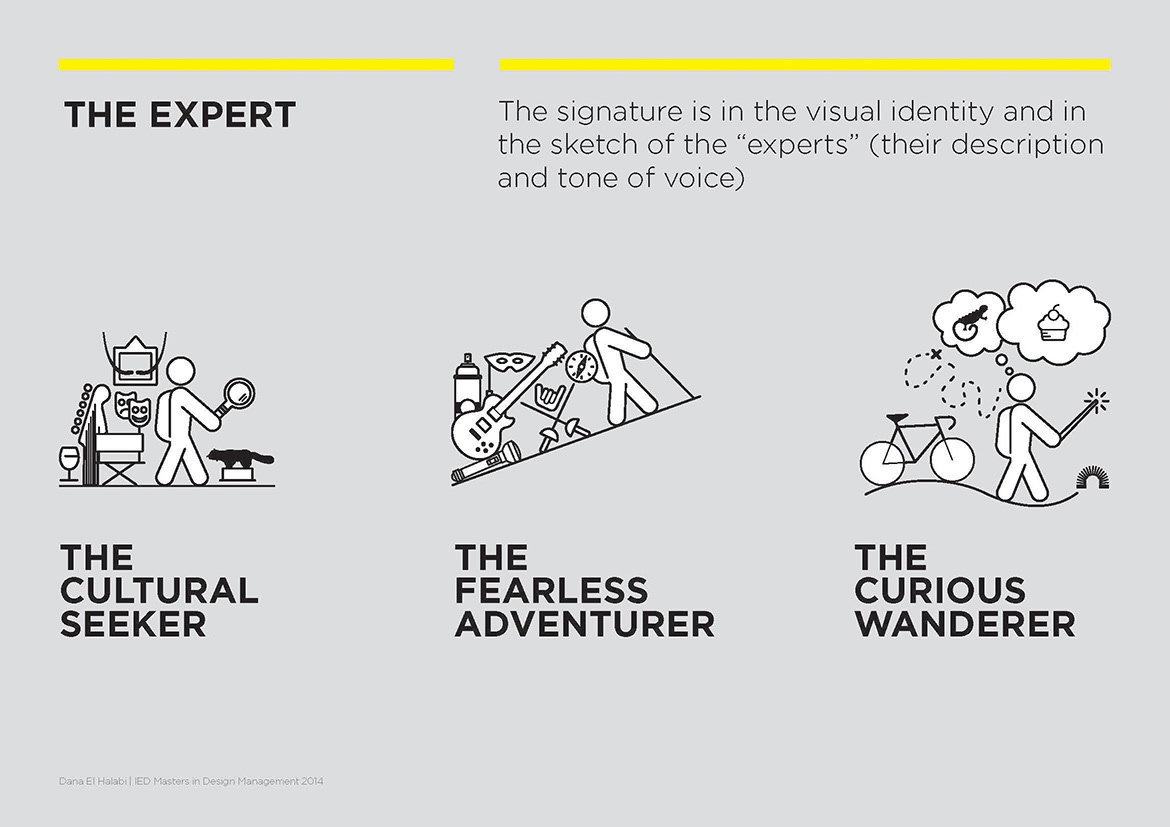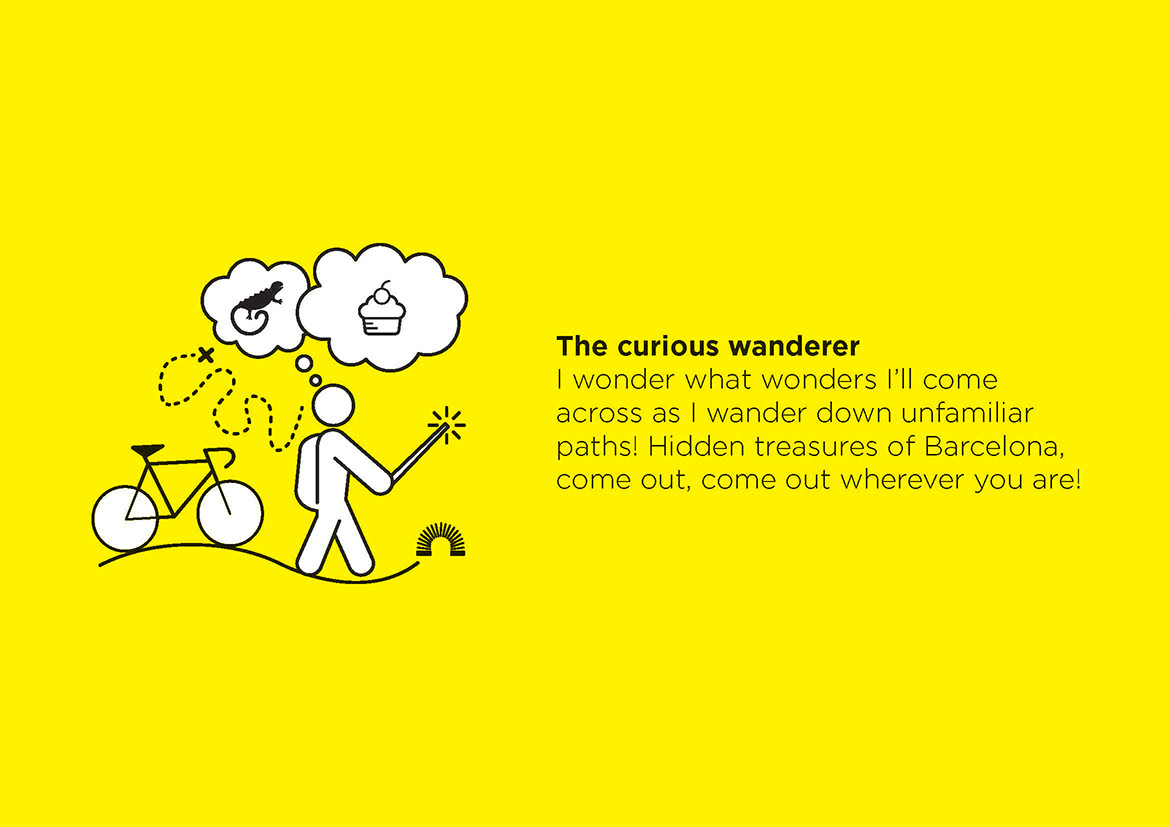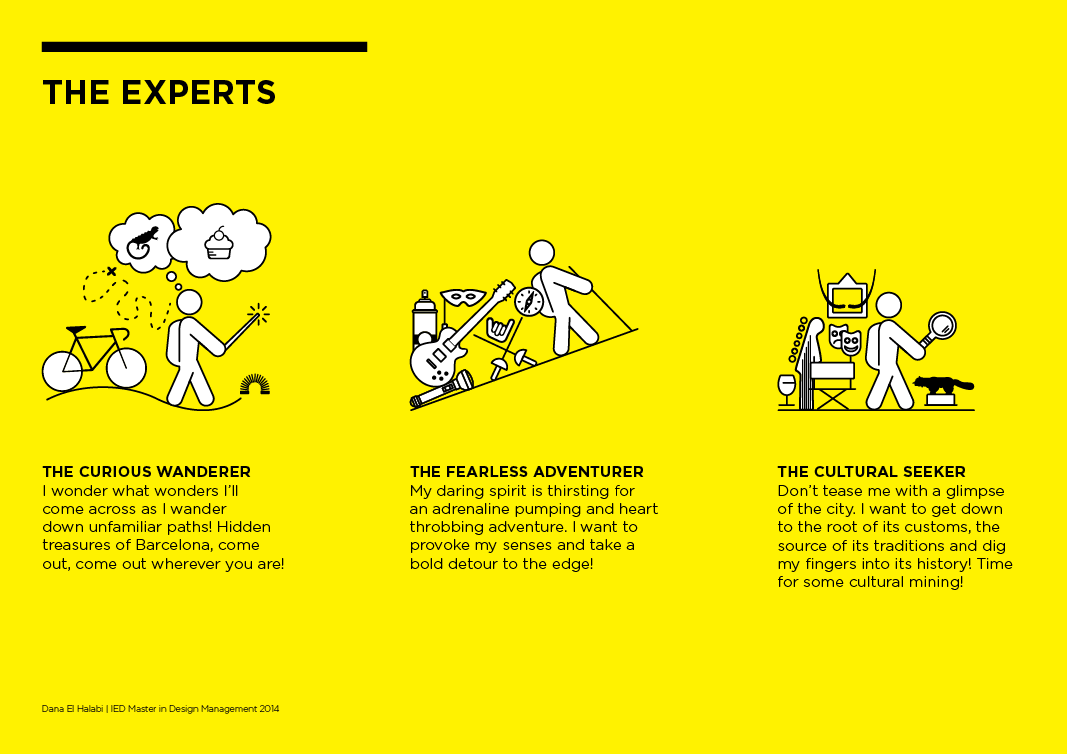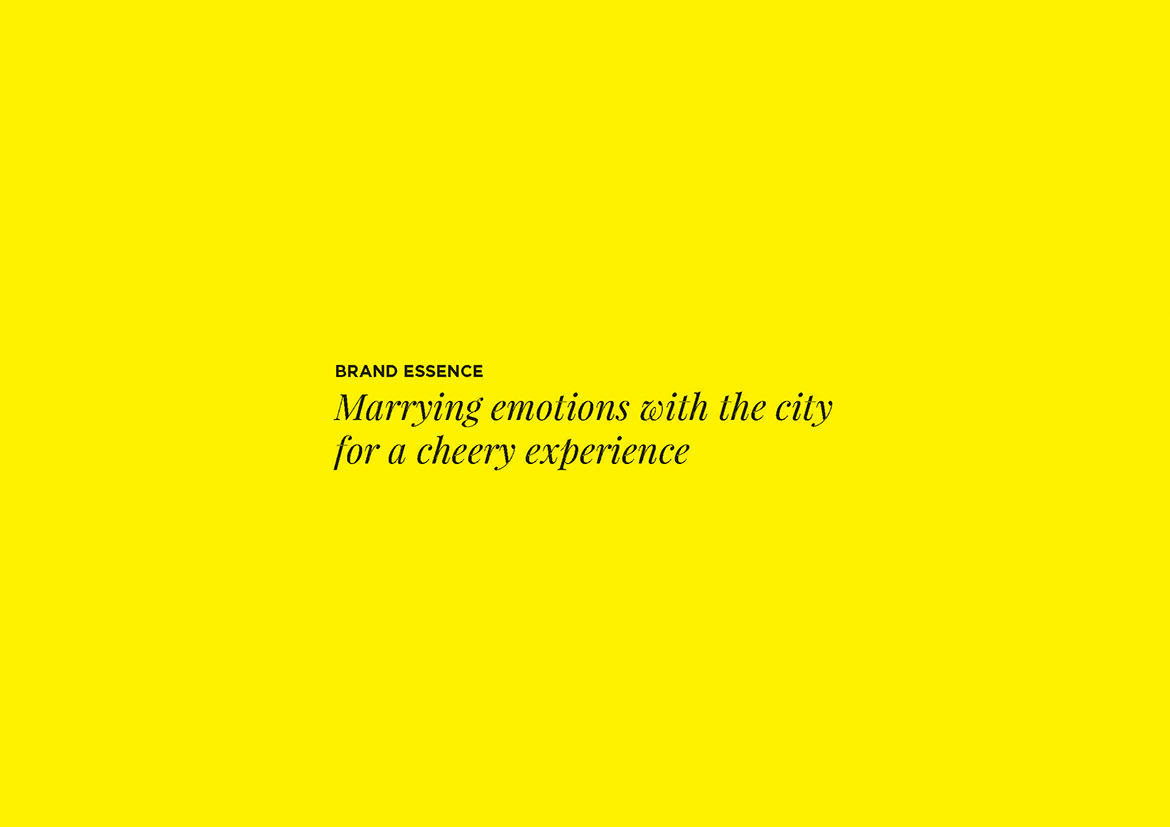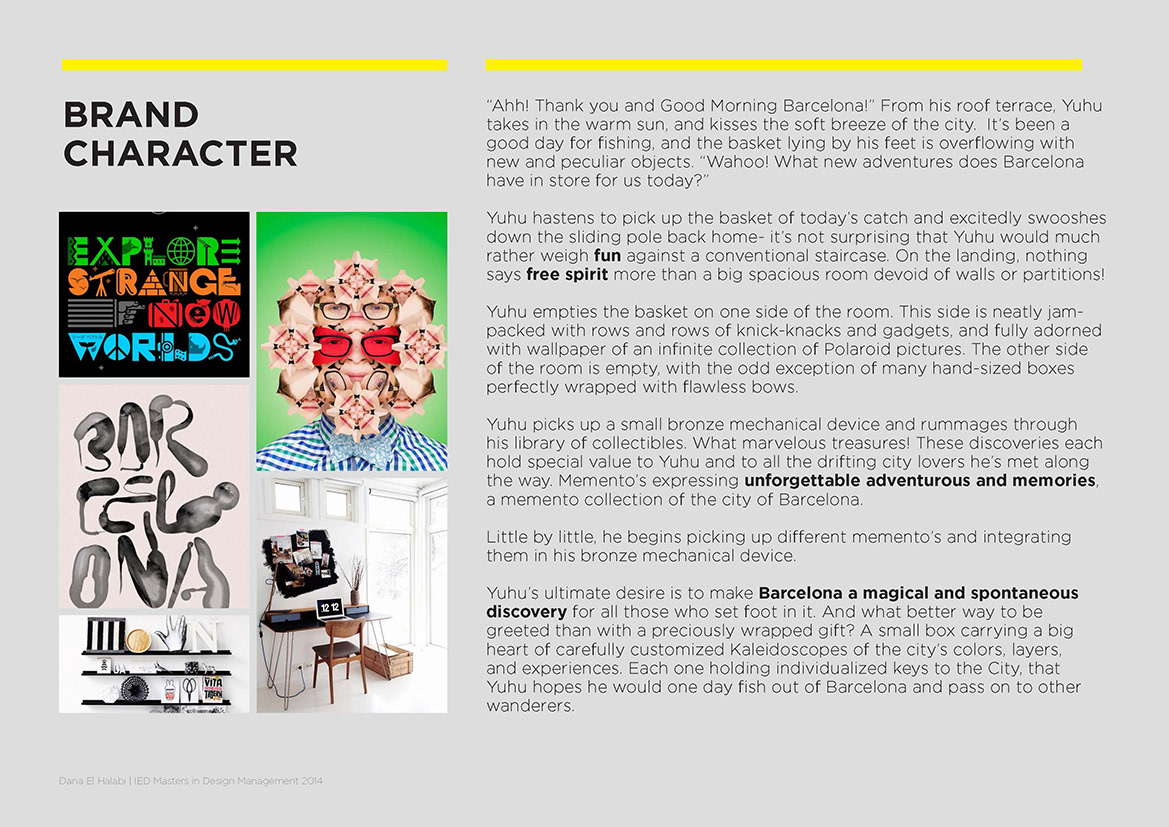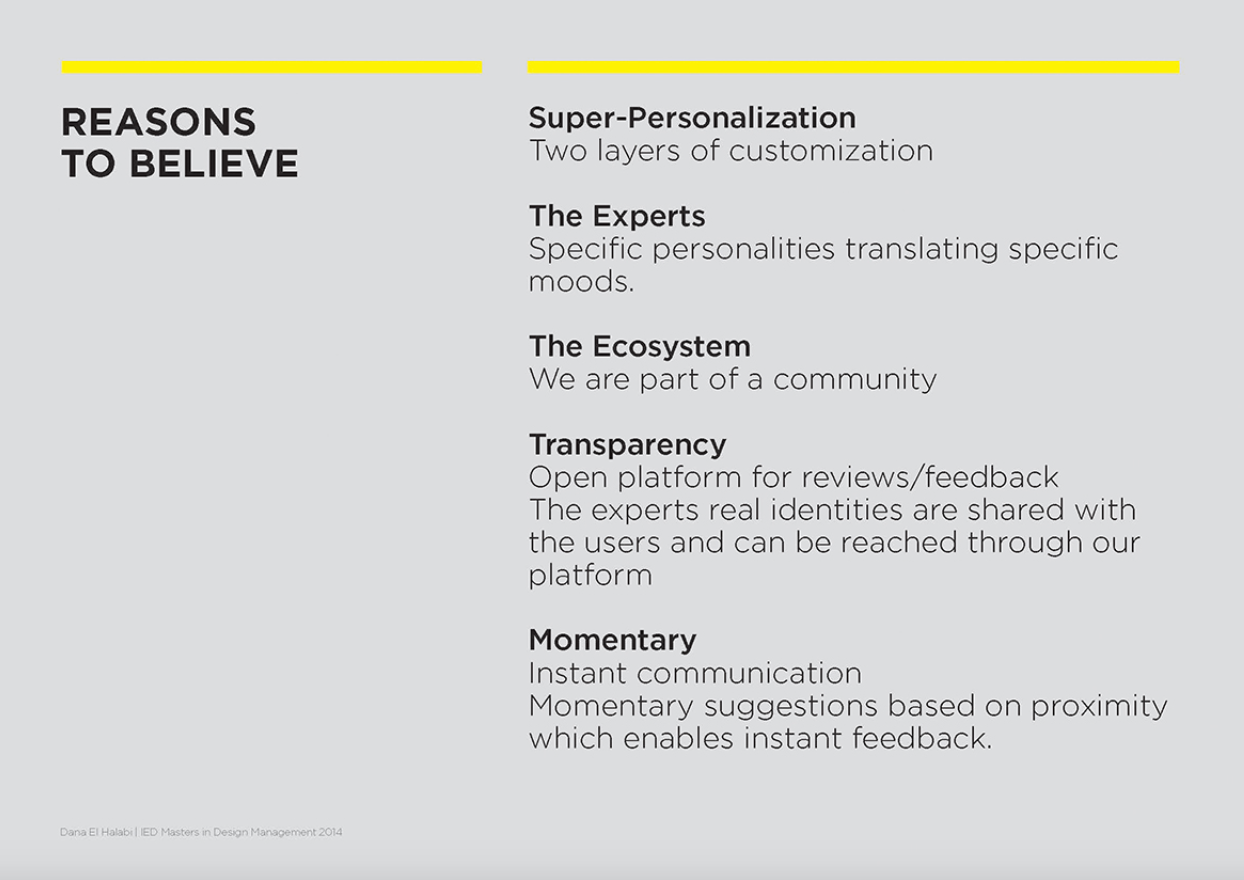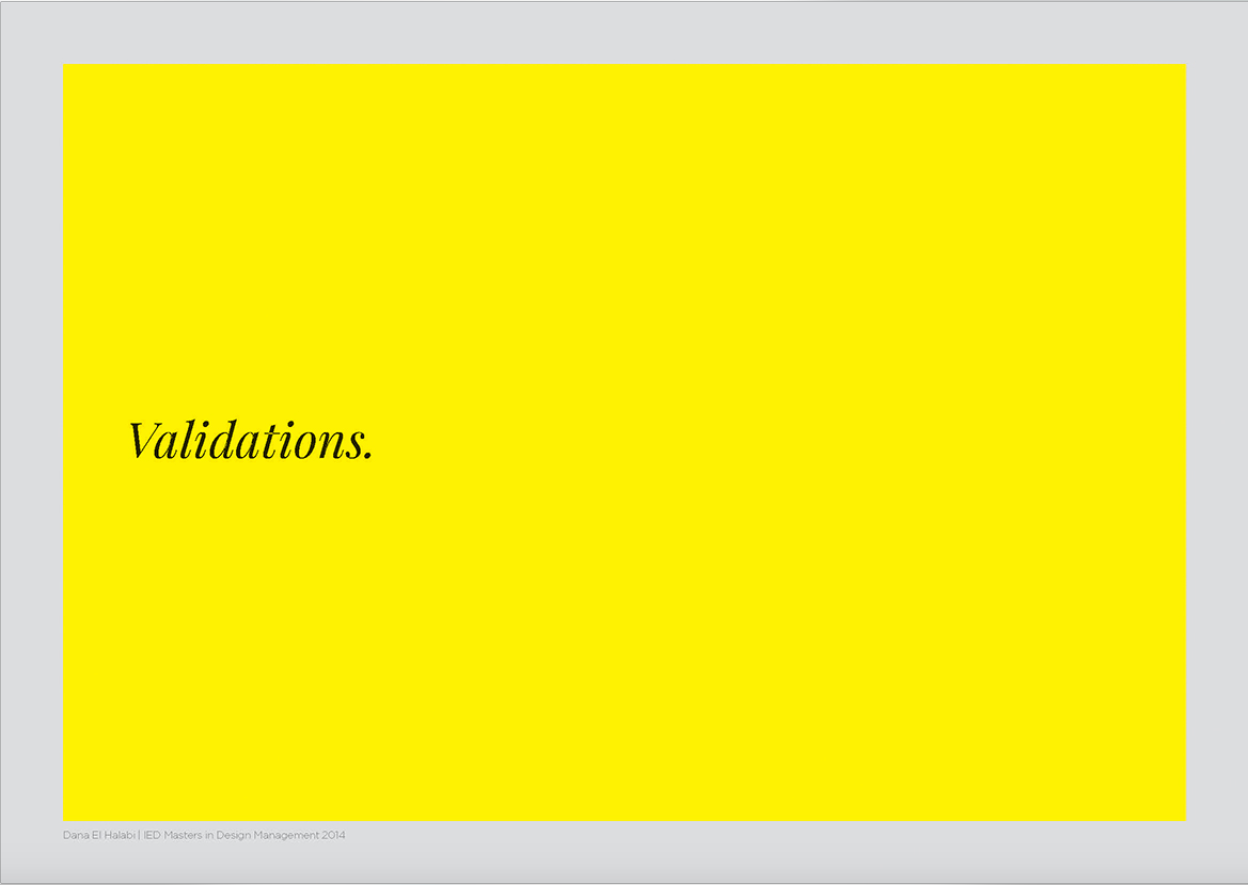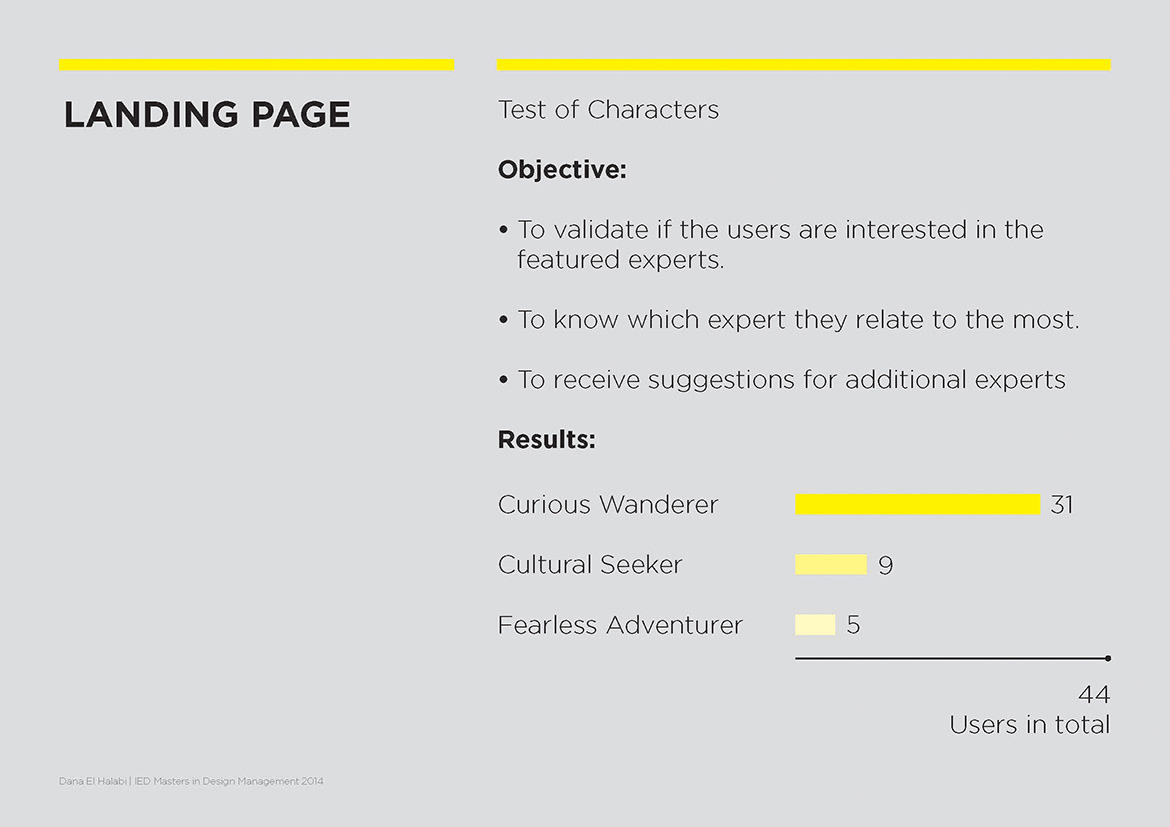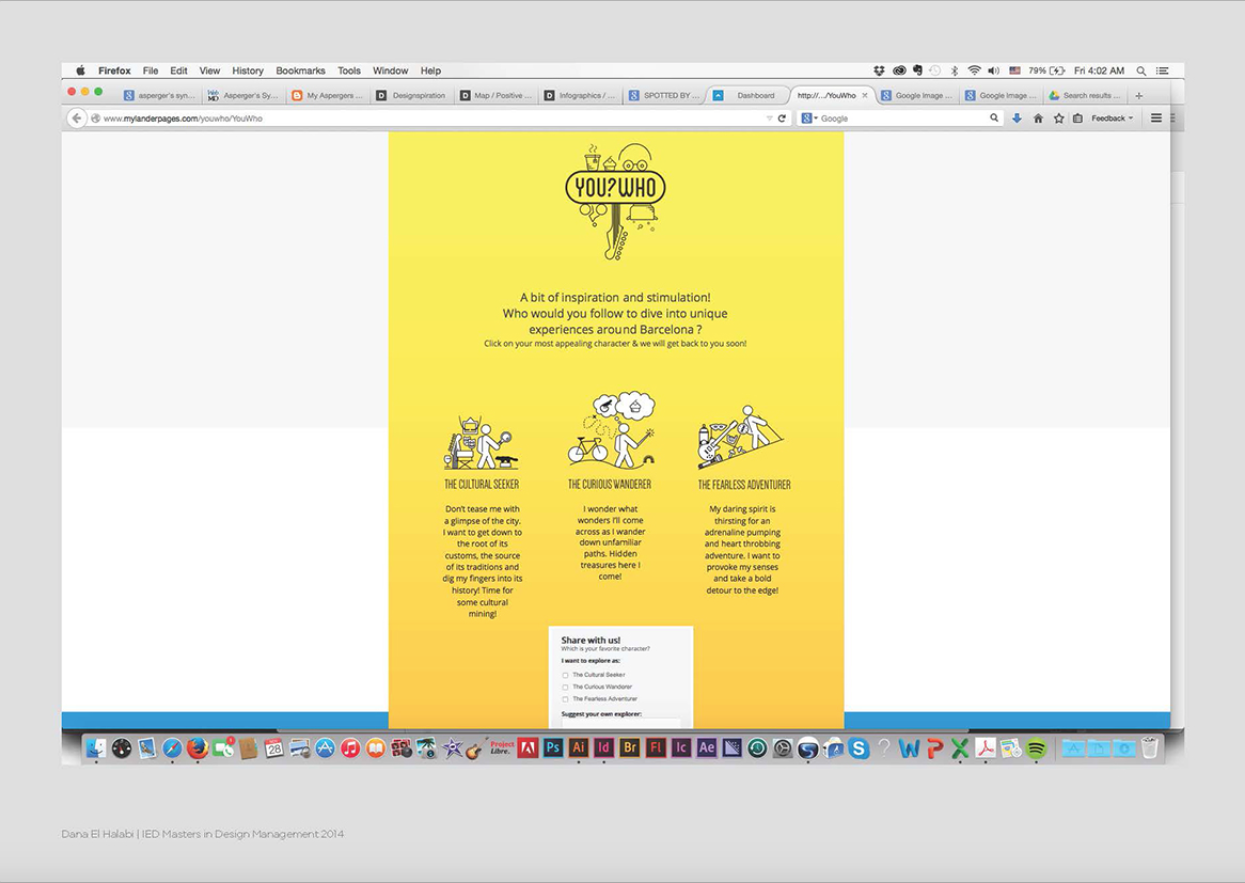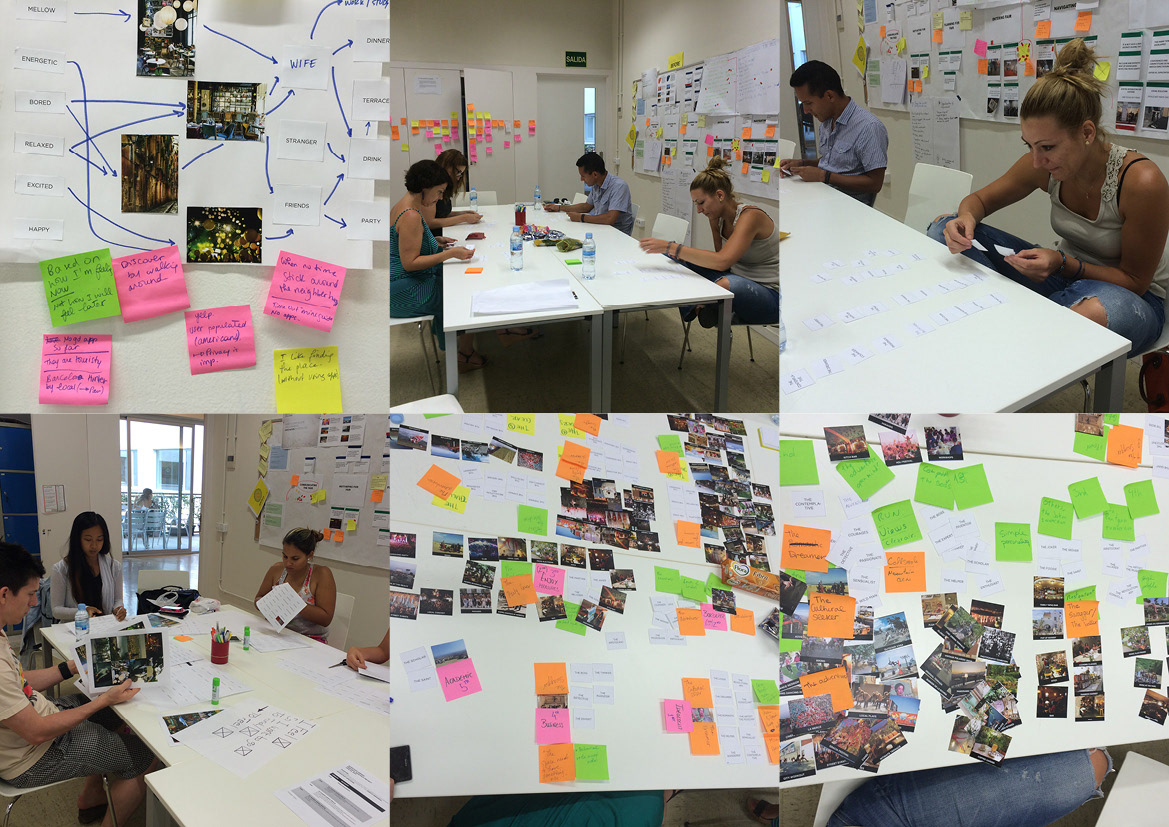 For more about the development of the project (the research process, the ideation and the Go to Market), please have a look at the final document below.